Save To Read Later
pride and joy
Do you often feel ignored and distressed when your older teens will not listen to you or do their chores?
Do you have older teens at home or even young adults (and I use the term "adult" quite loosely)? Well I have one of each. I have a 17-year-old and almost 21-year-old. Although they are momma's pride and joy and I would die for them, holy smokes how they drive me nuts. Why don't these teens listen?
This post contains affiliate links, which means that if you make a purchase through my links, the seller will pay me a small commission for it at no additional cost to you. I am grateful for your support of this site in this way, so thank you!
Are you often plagued with this dilemma? Is it asking for too much of these young adults to do a little housework? We are still in the middle of a pandemic. Pretty much everything is still closed, and they find themselves way too busy to help around the house. They even leave their things around the house.

KIDS AND THEIR RESPONSIBILITIES
We teach our kids at a reasonably young age to be somewhat self-sufficient. How to get dressed in the morning by themselves, brush their teeth, clean up their toys, make their beds, etc. Then as they grew older, came more mature responsibilities such as: dusting, washing/drying dishes, doing laundry (my son learned first at around 14/15 years old), folding their clothes, vacuuming (my son's job).
Now . . . I could barely get them to bring their dish from the dinner table to the sink. Let alone wash them. I try to ask my daughter nicely at first to please do them or even help me to get it done faster. I always have the scowl or the look or the comment, "I have to take a shower" or "I have so much homework" or "I'm soooo tired".
What?? She had all day to do these things. But she was too busy on her laptop surfing the web. (Is that still a term – lol)
LIVING WITH A PANDEMIC
Since the pandemic, they have become lazier. My daughter has worked through the pandemic in a grocery store (God bless her) and has done the homeschooling. So I do understand that her plate is full at times. But what I don't get is how much time she finds to hang out on Netflix. Hmmmm.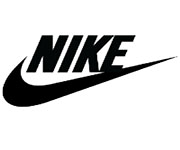 My son finished his homeschooling earlier and would sit in his cave (room-we call it his cave because he barely comes out) for hours sitting on his laptop creating music/beats. Yeah . . . don't ask. Lol !! His responsibility is doing laundry and vacuuming.
They were good in the beginning when this pandemic and shut down first started but recently almost nothing . . . no help. Until a few days ago, I had asked them to do some simple chores. Well, I begged and pleaded patiently and still nothing. I respected their "busy" schedules. I had enough and flipped my switch. Enough is enough.
Do we really have to beg? Can they not see that the next leaning tower of Pisa is being built on the kitchen counter. What's a parent to do? Start taking away devices, things they love, turning off their date, etc.
WHEN TEENS DON'T LISTEN – TAKE THE NEXT STEP
So that's what I did. I threatened to take away their devices. Here are some ideas of what to take away from your "too busy" teen:
1. Take away laptops, playstation, cell phones
2. Take away TV priveleges
3. Change the Netflix password (I did that)
4. Turn off their cell phone data (or totally turn off their phone from your provider-didn't do that yet but it's on my to-do list)
5. Turn off the internet
6. Take away car privileges (hurts the older young "adults") like my son (heh heh)
parents just ask for a little help
You have to do what you have to do. Parents work hard to provide a beautiful home for their children. And when we parents come home from a long arduous day at work, it would be nice to hear, "How was your day mom/dad?", "Can I help you with dinner?", "I washed the dishes so you don't have to cause I know you had a long day".
So there is no reason for them to not help around the house. Even if it's a little bit. Do you know how happy that would make me. If I see that they are at least participating, it would make me the happiest momma.
success for all
When I threatened to take away devices and car privileges, my kids started listening again. My daughter's bed was made, and her room tidied up. My son folded his clothes (after a week in the laundry basket) and still owes me vacuuming the house.
Let's see how long it lasts. Lol.
---