With the beautiful hot summer weather coming slowly to a close, we, unfortunately, have to look towards the following cold months ahead. The gorgeous warm weather for most went unexpectedly past the start of autumn. It was hard to decide what to wear in the morning. Am I right? But we do know that the fall weather is here now and you need to get your home ready for fall.
Related Article: 15 Tips For An Easy Fall Cleanup
This post contains affiliate links, which means that if you make a purchase through my links, the seller will pay me a small commission for it at no additional cost to you. I am grateful for your support of this site in this way, so thank you!
Look at it this way, we have the gorgeous multi colours of the autumn leaves to look forward to. Personally, I love this time of year. (Only for the colours that the row of trees on my street produce) LOL !! 

The colours of the autumn leaves makes for a beautiful backdrop for my photography. You also have your pumpkin patch farms for the kiddos. Running around the fields, taking photos, picking out your perfect pumpkin, checking out the farm animals and drinking lots of warm apple cider.
---
Tips to get your home ready
1. Check for drafts – Start with your front door. If you notice a draft, coming in when the cool weather approaches, you should check and see what the problem is. Don't let it go. You might just have to reseal around the door. Check all the windows and sliding doors as well.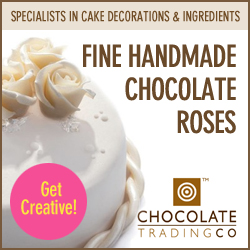 2. Inspect Your Furnace – you should do a yearly check-up. Make it a ritual. If something doesn't look right, you should call in a professional to take a look. You don't want to be stranded on a Saturday night with small kids in the house just before Christmas and no heat.
Yup . . . happened to us.  Came back from Christmas shopping and walked into a cold house. Not fun. We searched and searched and thank goodness we were able to find someone. Save yourself the added cost and have your furnace regularly checked out.

3. Winterize Your A/C – Unfortunately, for most of us infested with that snow stuff, we will have to say goodbye to our air conditioners for a while. You should check around it and make sure everything seems to be ok with the unit and cover it up for the winter months. Most of us have harsh winters and we wouldn't want to have our units damaged. Those units are very expensive.
4. Thermostat – time to turn our thermostats to heat. It's a good idea to have a programmable thermostat where you can program the heat to a lower temperature when you are not at home. It will save you lots of $$.
5. Test Home Safety Devices -It's a good idea to have the carbon monoxide detectors and fire detectors in your home. Make sure these units have good batteries. If they are old the batteries will start leaking and get into the wiring system and probably malfunction. You don't want that. 
6. Clean Humidifiers – If you need humidifiers (which is a good idea for these dry winter months ahead), you should maintain it regularly. You need to clean the nozzles, change the water filter. And it would be a good idea to use distilled water. If you live in an environment with hard water, you will need to clean the nozzle frequently.
---
Don't forget the garage. Although it's sometimes detached from your home, you still consider it part of the house. Am I right? Most houses these days have the garages built into part of their home. So let's make sure it is also ready for the winter months ahead.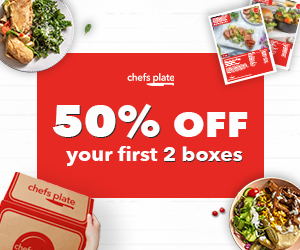 ---
Don't Forget the Garage
7. Doors and Seal – although it doesn't need to be heated, you don't want your garage feeling like you are walking outside into the deep freeze of winter either. So, that can be alleviated by putting a seal around the doors. Check that the doors are still in good condition. The summer heat as well as the cold winter weather can damage original build garage doors. 
Take it from us. My husband just noticed that our doors were not looking so good. We want to buy new doors but it's just not in the budget now. So he took it upon himself to use a little bit of wood filler to repair the bad parts and repaint them. The doors look amazing now. They look like new. So we don't have to worry about purchasing new doors for a while.

8. Service summer power equipment – if you have a lawnmower make sure to clean the blades and oil them. Clean the blades on your electric shears, all the gardening tools, so that they are all ready for the next spring. Put away in your shed any remaining bags of soil. Tie it up good.
9. Store summer vehicles – any motorcyclists out there? If you are then you should have it serviced. And if you have any other cars that you only drive in the summer, you should have it serviced as well. That goes for any ATV type seasonal vehicles. If you have room in your garage cover these vehicles up or perhaps plan on storing it in a storage facility for the winter months.  
10. Winter Equipment – if you have a big property (and no teenagers – lol ) you will probably need a snowblower. Am I right. Get it ready now before the crazy snow comes down. You know how it could surprise us when we least expect it. So having it serviced now will be ideal. 
We don't have that big of a property but it takes a while to shovel our driveway. We have a young and strong 21-year-old and 17-year-old in the house. But there are times where all of us have to go out there. So make sure you have working shovels. Good shovels. Replace the cracked ones or the ones that no one wants to use. You also don't need the extra space it takes up.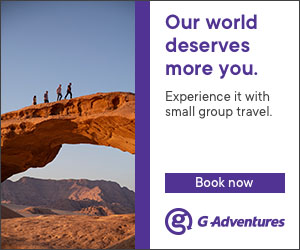 11. Test the generator – hopefully you never have to use it but If you have an emergency generator for power outages, give it a test, and make sure it's in good working order.
12. Buy extra gasoline – you should buy extra gas to have, just in case, for your snow blower or generator, so you're prepared for any emergencies. You should store it away from the garage or any fire hazards. 
13. Clean the garage – its' a good idea to have your garage in a clean and organized manner before the cold weather comes. Then you will not be able to or want to be cleaning the garage in the cold. 
We are in the midst of renovating our basement (almost there) and we also want to add a storage cove above one of our vehicles in the garage. So we want to make sure that we try to accomplish that now before the really cold weather comes. Wish us good luck !! Lol.
Hope you have an easy transition from the summer household to the fall. I hope these simple tips to get your home ready for fall helps you out.
---