The year 2020 has not been one of jubilation. All of our lives have been altered in one way or another. To get back on track there must be things that we should say to ourselves more often.
This post contains affiliate links, which means that if you make a purchase through my links, the seller will pay me a small commission for it at no additional cost to you. I am grateful for your support of this site in this way, so thank you!
I'm sure that we have often been feeling down because of the chaos around us and wish there was some way to get out of this slump?
Therapeutic
How many times have you looked in the mirror and spoken to yourself?  Yeah, me neither.  Too awkward right?  But it could very well be therapeutic.  It is important to lead positive lives, both mentally and physically. 
Only you can step up to the plate and turn your mindset around. You are your own destiny. Just by encouraging ourselves to say something positive more often, will help our mental well-being.
ALWAYS THINK POSITIVE
I am always reassuring positivity at home.  I don't like to think negatively.  There is no need for it.  You can always turn that negative vibe around and make it so that the outcome is productive and positive.  Start leading a positive life.
Related Article: How To Keep A Positive Outlook During Midlife
LOOK INTO THE MIRROR
If we were brave enough to stand in front of the mirror, what would you say to the person staring back? What things should we say to ourselves more often to make us feel better about ourselves?
We are too hard on ourselves and think awful things. I know I do often. First of all, I hate looking in the mirror. LOL !!
I know I preach about working your way to being your best self, loving the person you are right now. But there are times when we fall off the wagon, right. Lol.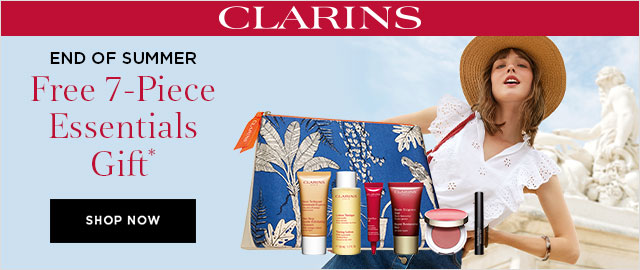 We have to remember to recalibrate once in a while and be extra kind to ourselves. So, if you did stand in front of a mirror and wanted to tell that person staring back at you something. What would you want to tell her?
20 Things To Say to Ourselves
1. Do not let the past define me – if you have done things in the past that you are not proud of – so what. We learn from our mistakes.  We become better people.  You have to forget about the past and live in the present and the future. You corrected your wrongs.  Now it is time to move on.
2. I make a difference – we were all made different. We were all created with different personalities and talents. We all make a difference in the world.  You make a difference in the world. Never forget that.
3. People do change – when people create bad vibes in the past, there will come a time when they will become the people that we will admire and respect again. You have to have faith and hope.  Without that, all things in your life will be negative.  You must believe it.
4. I am strong – we are all strong human beings. At one point in our lives, we have had to overcome sorrow or adversity of some sort. I don't think there is anyone who can say they have just sailed through life without a care in the world. You are an extremely strong and brave woman.
5. I am doing my best – we are not put on this earth to be exceptional people all of the time.  We are allowed to make mistakes.  I make mistakes, your neighbor makes mistakes, your spouse makes mistakes.  We are living our lives the best way we know how. 
I am doing my best.  And I tell my kids that almost every day.  We always want to do what is best for them am I right?.  They won't always like it.  I get emotional when I think I'm failing them.  But I am just doing my best.
6. I don't need other people's approval – you live your life as you see fit.  You live your life honestly and without judgment. You don't need anyone's approval.
7. I am responsible for my own happiness – often we feel sad. I feel sad many times.  But it is up to myself to turn that sadness into happy thoughts.  You have to push through the sorrow and sad feelings you have in your heart.  You can't live your life feeling sad. No one but you can bring happiness into your life.
8. I have the right to be treated with respect – the time for mistreatment of others has come to a stop right here, right now. Everyone should be treated with respect and honor. And it is up to you to demand that respect.
9. I am so proud of you – be proud of what you have accomplished in your life. The littlest of things should make you proud. If you created it, molded it, endeared it with love, be proud of what you have done.
10. You deserve a great day – take a break from your hectic life. Do whatever you desire.  You certainly deserve it.  Go shopping, go for a long walk by yourself. Find something to do that you always wanted to do but didn't have the time to do it.  Do it TODAY !!
11. Do not let the behavior of others destroy your inner peace – sometimes it's so hard to ignore other people's harsh, unnecessary criticism and bad behavior. Do not let that get to you. Push passed all that negative energy. You deserve better.  
12. I can do anything – you can do anything you set your mind to.  Don't let anyone tell you, you can't do something if you know deep in your heart that you can get it done.
13. I celebrate my individuality – you tell yourself, "I am who I am and I'm happy and proud of who I am. No matter what" 
14. If you look at what you have in life, you will always have more – if you often wish to have what your neighbor has, or your best friend, you have to stop and think. Maybe they wish to have what you have. Be extremely happy with what you have.  Life will be good to you.
15. I will surround myself with people who see my value and remind me of it – the friends you grow up with and depended on might not always have your best interest at heart now. Unfortunately, people change and we don't have to continue that friendship. Know you have the ability to go out and find new friends who have your best interest at heart.
16. You are not created for everyone to like you. Just be yourself and the right ones will – the most important thing in your life is to be true to yourself. Be honourable and a friend to to everyone around you. It is guaranteed that you will receive the same amount of love back.
17. Be the person you want to have in your life – as children we learned to gravitate to other children who are very similar to yourself. Those who have the same interests and likes. As adults we should remember the same theory. Life could become very difficult if you are always trying to prove your worth to someone who has opposite interests.
18. I am going to do one thing every day that makes me happy – I always try to make myself happy even if I am feeling down. Some of us turn to food. Lol. Am I right? If a McFlurry can't make your day, I don't know what will. Lol. Go for it.
19. Today is a great day to be amazing – allow yourself to pat yourself on the back for a major accomplishment. You might be heading a work meeting and everyone is loving your authority on the topic, or you were super quick in creating a report that everyone is amazed at. Be proud.
20. Let today be the start of something new – get out of your slump and start something new.
Required Article: Side Hustles To Make Extra Cash From Home

If you wake up tomorrow and just try saying one of these things out loud, will be an accomplishment. And then every day try one more. Make it a ritual. Try it for 20 days. Let this be your mantra.
You will in no time be following the 20 things that we should say to ourselves more often on a daily basis.
God speed !!