Just because we have turned 40 or 50 or even 60 doesn't mean we can't be trendy and stylish. There is nothing wrong with keeping up with the latest fashion and style trends. Let's explore the style tips for Midlife Women and how you can look stylish everyday.
Let's have some fun ladies.
When I turned 40 yrs old I had young kids at home (a 5 yr old and a 1 yr old) and I was only worried about getting my figure back. I had somewhat nice clothes and tried to keep up with the times.
This post contains affiliate links, which means that if you make a purchase through my links, the seller will pay me a small commission for it at no additional cost to you. I am grateful for your support of this site in this way, so thank you!
enjoy the best years ahead of you
When I turned 50 yrs old the kids were older, I got a little lazier and boring with the latest trends. I just stuck to the simple neutral colours and fabric.
In my single days, I used to wear a lot more vibrant colours and trendy clothes. And the makeup to go along with it. I used to wear red lipstick. Even a vibrant Fuschia.
Now I'm 56 yrs old and I'm going back to wearing red and vibrant fuchsia lipsticks. I even bought myself red pants. Can you believe it? If you were to tell me in my 40's that I would be wearing red pants now, I would have thought you were absolutely crazy.
don't be afraid to be in trend
Never be afraid to dress in what's trendy today. You should dress how you feel. Youthful. Being trendy is not only for the 20 or 30 years olds. You have all the right to dress as you like.
I always thought red pants would draw too much attention and people would talk behind my back. But that was the furthest thing from the truth. The truth is I feel absolutely awesome when I wear them. I am not as thin as I was in my 30's or 40's but I make the best of it with the right fit of the pant.
Learn to feel great about yourself and everything else will follow. Live life to your fullest. What have you got to lose? Wear what you want.
Let's break things down now on how we can get you stylin' as a woman of the midlife persuasion. Let's get you trending again, dears.
6 Style Tips for Midlife Women
1. Texture and Pattern – if you haven't already, introduce some cool textures and wild patterns. Have fun with your clothes. Have fun with the latest trends out there.
Being over 50, I have introduced once again animal prints into my wardrobe. I wore those kinds of prints in my 20's and 30's. When the trend came back, I was also on board. I included animal prints, from hair ties to t-shirts and blouses to mules, and even sneakers. It's everywhere.
2. Colour – I love colour myself. Lots of it. If you like neutral colours. That's great. Neutral colours look amazing. But try including some splashes of colour here and there. If you like beiges, try incorporating some deep forest green or Fuschia colours.
It will look absolutely amazing. Going into the autumn months now, the deep rich colours are coming out like auburn, mustard yellows, deep greens (my favourite colour), burgundy, to name a few.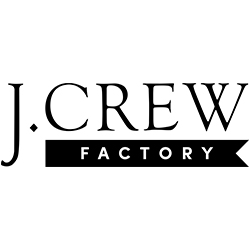 3. Comfortable Shoes – I love shoes. Who doesn't? Right? I can't say I'm a fanatic about shoes but I love all shapes and sizes. I can't believe how high my heels were back in the day. More and more now, I cannot last the entire evening with these high heels.
If I am going to a function like a wedding or some dinner and dance, those shoes better be comfortable or they are coming off mid-evening.
Gone are the days of wearing your high heels to the office. There are so many comfortable, lower heel or even flat shoes that are so stylish you won't even need to think twice about wearing them to the office.
You won't even miss them anymore. They will be your go-to shoe from now on. It isn't healthy for your feet, let alone what it does to your back.
Kick the habit. Go flat girlfriend. 🙂
4. Cute little handbag – now this I am a fanatic about. I have way too many fashionable handbags. It's so fun to have different colours, different styles, different sizes. I don't have designer handbags (I wish). If you could afford it. Go for it, hun. The designers I can handle are Coach, Michael Kors,
It doesn't have to be expensive to be stylish. By any means. Before purchasing a handbag go through this quality check like I do: (you don't have to but it's what I do all the time before I buy a pretty handbag)
Quality Check
I always check the zippers,
The quality of the inside liner.
How it feels on my shoulder.
What do I need it for?
Will it go with my wardrobe?
Do I LOVE it? This is the most important fact.
oops . . . I almost forgot . . . Is it too expensive? lol
---
5. Makeup – this is another one of my musts. Most of the time, I will not leave the house without makeup. As of late, the weekends are my haven and I don't even care about makeup. And yes ladies, I do step outside without makeup. That's a big step for me. I only go grocery shopping.
My late father always said, "Sylvia, You don't need makeup". Love you dad.
I wore makeup a little heavier in my younger days. Now, If you want to wear makeup, wear it lightly. You really don't need much. You should take care of your skin. I feel very strongly about it.
Let's face it, ladies, we are not getting any younger, as the saying goes. If you don't want or need to wear makeup? All the better. Good for you. I truly feel strongly about taking care of your face. It's a must in my books.

This is a typical regimen for me every morning:
a good moisturizer for your particular complexion: dry, oily or both
a good eye cream
a good concealer
a good light weight foundation (for my skin, have the beauty consultant where you go test the right foundation on you) that's what they are there for. To help you.
simple eye makeup colours – neutral, browns
a neutral pink or brown coloured blush, lightly applied.
and have fun with your lipstick: pinks, browns, reds

6. Touch of Trend – don't be afraid to go chic trendy. Check out the latest trends and go for it. The latest trends could be kind of weird for most of us midlifers. But the animal prints have always been on-trend. Well, it's back and I am taking advantage. I always love leopard prints. It has always been one of my favorite go-to prints.
Now be adventurous and try these prints with different colours: like reds, blues, deep greens (my favourite colour) burgundy. auburn. All fall colours. Discover what skin type you are. Knowing that will help you figure out what colours look better on you. Is your complexion more prone to warm colours or cool colours?
I want you to feel youthful and energized in your everyday wardrobe. Being trendy is not only for the younger generations. Follow these tips and you will for sure be stylish everyday. Be yourself. Be true to yourself. Do not be afraid.
Have fun with your new style. You deserve it !!