IN THE EARLY DAYS
Some of us find true love in our early days – high school sweethearts. And some of us find our destiny later in life. Marrying someone later in life has its pros and cons as does marrying someone in their early twenties.
This post contains affiliate links, which means that if you make a purchase through my links, the seller will pay me a small commission for it at no additional cost to you. I am grateful for your support of this site in this way, so thank you!
As young girls, we often dream about marrying our "Prince Charming" and having a lavish wedding with all your family and friends in attendance. Am I right? Yes, I did have those dreams. And I also dreamed about having children – 2 boys and 2 girls.
Then reality came knocking. The years slipped by. I grew up and realized how difficult it was just giving birth to one child. I'm going to do that 4 times. Uh nah! I love my children and 2 is enough thank you very much.
WILL TRAVEL
If you are like me, I found my soul mate in my early 30's. And married shortly after that. Nothing wrong with that. I really had no regrets. I traveled with girlfriends that I wouldn't have been able to do if I married young.
---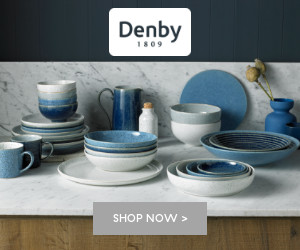 ---
And I remember my aunt saying, "It will happen when you least expect it". Those words rang so true for me. I thought I would never find my knight in shining armor. But I did – when I least expected it. 😊 
Some of us just don't find that special someone early in life. And that's ok. You can't force it. I just didn't find anyone who was marriage material. I'm not going to marry someone just for the sake of my timeline. So everything got pushed back. So what. All I cared is that I found a good man from a good family.
HAVE YOU FOUND YOUR MCDREAMY?
I still had my dream wedding, my "McDreamy" husband, and my dream children (minus 2 but I got one of each lol). My "million-dollar" family. Who could ask for anything more?
I suppose there are many definitions of "marrying later in life". Some may think that marrying later in life means during midlife. I suppose this could be true. Many of us unfortunately go through divorces and end up finding true love again later in life or some just don't find that special someone until well into their midlife.
WHY some couples GET MARRIED LATER IN LIFE
There are a lot of reasons why couples wait until later in life to get married. More and more couples are just living together. Or they are waiting to finish their education and establish a career to be able to financially contribute to a viable relationship.

Although there are those couples who jump into marriage casually and quickly, there are those couples who wait and make sure it is the right time in their relationship to take that leap. Marriage is a big step for couples. It is a big and complicated step. But we must be sure we are making the right choice.
Times are different now than when we got married or even our parents got married, years ago. My mom was 18 when she got married back in the 60's. That seemed to be the norm. Then my generation, some got married right out of college or some just didn't find that right person or some waited because they were not mature enough.
There are pros and cons to every scenario.
THE PROS AND CONS when you marry later
PROS:
You have found your soul mate. Nothing trumps that.
You can travel as much as you want when you are single with no familial responsibilities
You don't have to have an elaborate wedding
You are already established independently so you know what you want in life
You are more mature mentally
You can adopt children as opposed to going through natural childbirth
You can travel wherever and whenever you want not worrying about taking children along
You have no worries anymore
You have no debt (hopefully)
You have shared wealth
CONS:
You have become independent and set in your own ways causing a little bit of clash between you and partner
You have probably reached the stage where you cannot have children together naturally
You will have to wait a long time before you can travel again as a couple if you have young children
You are in your formidable years now and your future together is unfortunately shorter
You are in debt trying to save for retirement and put children through to college/university
You are put in a higher financial tax bracket when you pool your wealth together
---
I'm sure there are more but, in the end,, Pros outweighs the cons. There is nothing wrong with marrying later in life. We need happiness and fulfillment in our lives. We need to grow old with someone we love, admire and feel comfortable with. Everyone deserves at least once in their lives to be loved and to love someone special.
It makes me so happy to hear people finding each other after so many years that go by.  Through unfortunately failed marriages it is hard to find the courage to go through it again. But it has to be like a jolt of lightning that goes through you when you meet the person you are meant to be with.  
That's how it was for me. It was uncanny. I have had my share of people trying to set me up, searching for Mr. Right. Well they were all duds. Just wasn't my scene anymore.
Just when I thought I would never get married (which was fine by me lol) I found my Mr. Right. It was kinda a set up but something told me to go check it out. And here we are almost 23 years later. Still happy, cranky, stubborn and romantic. But forever soul mates.
Have you found your soulmate?
---
Let's Start A Conversation !