I know some of you really don't want to think about retiring. I know I don't. Neither does my husband. But we are at that age where you need to be in that mindset how you should prepare for retirement.
---
This post contains affiliate links, which means that if you make a purchase through my links, the seller will pay me a small commission for it at no additional cost to you. I am grateful for your support of this site in this way, so thank you!
secure your life of retirement
If you are far from retirement that's great. But there are still things you need to put into place to secure your life of retirement. You don't want to be stuck when you are ready to retire and you have nothing in place.
Save 60% on QuickBooks Self-Employed – 468 X 60 (468×60)" >

If you have children, you should think of them. When you retire you don't want to burden them with having to take care of you. You want to be able to leave them something of value. Something for them to carry on and leave to their children.
Live your Life to The fullest
If you are unable to do so that's fine. But you don't want your children to feel obligated to support you. That isn't fair to them or to you. They need to live their lives as you need to do as well.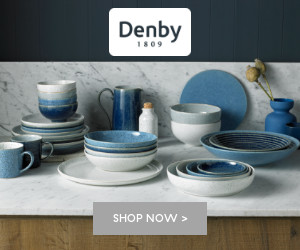 When my dad retired, he and my mom had everything in place: a way to still support his family and enough to be able to go on multiple vacations. That's something I hope to accomplish when the time comes for our retirement.
You really should be ready so you can live a peaceful and happy life. These are the best years of your life to date. You deserve to live out your life in a simple and hassle free way.
Let's see how you can prepare yourself for your retirement . . .
5 Things You Should Do to Prepare for retirement
1. Make a Plan – what is it that you will want to do in retirement. Sit down with your husband and figure out where you see yourself in 5, 10, years down the road. Write down the budget you will have first and the things you always wanted to do when you retire.
Do you want to go on vacation?
Do you want to buy a cottage?
Do you want to buy a boat?
---
---
2. Create a Realistic Budget – have all the information in front of you when you start to plan out your budget. You will need information like all your investment income (if any but I hope so), any other income coming in (if you are still a few years from retirement and are still bringing a good salary).
If you are still a few years from retirement, consider making some changes in any high expenses. Get rid of all those higher monthly expenses. Start downsizing.
The article below will give you more information on how to follow a budget when you retire. And you will find a budget planner to help you with numbers.
Related Article: How To Create A Budget for Retirement As You Enter Midlife
3. Determine Your Personal Savings – You will have to determine how much personal savings you will have when it comes time to retire.
Once you are retired you will not be getting your sizable salary anymore. So, you will have to live with much less than that coming into your household.
Do you have any investments, stocks, bonds, etc? This will come in handy. Are you still a few years from retirement? Look into any kind of small investment. If you work for a company, they usually take a portion from your paycheque and put it into an investment package.
Many of us get paid by direct deposit. Have your bank, deposit a certain percentage off each paycheque, into a savings account. Perhaps an amount of 10% off each paycheque will suffice. Any savings is good.
We are working on some investment possibilities that will provide for our retirement and will be something to pass down to our children when we are gone.
4. Pay off any debt – the last thing you need is to be under a lot of stress with a lot of debt hanging over your head. The fastest way you can get rid of your debt will be beneficial for you. You will only need to worry about your everyday needs.
When you pay off all the debt you have, you will be able to retire with peace of mind. Because if you are unable to pay off the debt, you will be forced to continue to work into your retirement years just so you will have the means to continue paying it down.
5. Renos and Home Repairs – make sure to finish any renos you were thinking of doing now. If there are any repairs that your home needs, do it now. If you plan on getting a good price for your home if you intend on down-sizing as you retire, make sure your home is perfectly sound.

Make sure the roof is in good standing. If you think many years went by without a repair, do it now while you are able to. Even if you plan on retiring in this home, you will want to make sure that any repairs needed to your home should be done now.
We are just finishing up our basement (finally-after 3 long years). This will be a great selling point if we ever decide to sell our home in the future.
We are already looking into sprucing up the kitchen (a big wow factor in any home) and also replacing our roof because it has been about 15 years. It's time. We don't want what happened to one of our close neighbors to happen to you.
After a huge wind and rain storm, a good portion of their shingles blew right off the roof. Can you believe that? It was just a wind storm. They didn't realize that this happened and then one rainy day they realized they had a leak. We felt so bad for them. Then they had to deal with insurance and by the time roofers came to fix . . .
Please don't let that happen to you.
---
Best Years of Your Life
These are 5 simple but important steps to consider your future retirement years. Make this the best years of your life. Make sure they are peaceful, without any burdens or stressful worry.
Get things done now while you still can. You don't want to reach retirement and realize that you might not be able to afford to retire for whatever reason.
Follow these easy steps you should do to prepare for retirement and you will be sure to have those beautiful golden years as you were meant to have.