Croatia is Calling You!
This post contains affiliate links, which means I receive a small commission, at no extra cost to you, if you make a purchase using this link
If you ever created a Destination Bucket list, this new year is the year you need to put Croatia on the list. More and more people are flocking to Croatia. They are making it their destination of the year.
Related Article: 7 Things You Should Have On Your Bucket List
It is not only a beautiful and scenic country but it has so much history and architecture. I want to share with you one of my favorite places in the world-Otok Krk, Croatia.

I guess you can say I am biased. I come from a long line of Croatian heritage. I even married into a Croatian family. My first time traveling to Croatia was when I was 12 years old. My brothers and I were overwhelmed with an extended family full of great uncles and aunts, second and even third cousins.
It was quite an experience for me. There were so many relatives that I met, it was hard to keep track of how we were related. Lol

I loved it so much then that I went back countless times. Of late, my husband and children have gone back the last couple of years. And we plan on going again this year.
We go to visit my husband's aging parents in Orebic in the Pelješac Peninsula, close to Dubrovnik. We spend time with his parents and then take some time out of our vacation to go visit my family on Krk. (Don't forget to roll your "r's") Lol !!
Related Article: How To Care For Our Ageing Parents
otok krk
"Otok Krk" in English translates as Island Krk. The Island of Krk is the largest island in the Northern Adriatic Sea. It is 410 square km, has a little over 19,000 inhabitants and 68 towns and villages. It is separated by a narrow channel and it is connected to the mainland with the mile-long Krk (Krčki Most) Bridge.
The island of Krk is divided into the City of Krk and six municipalities: Punat, Baška, Dobrinj, Malinska, Omišalj, and Vrbnik.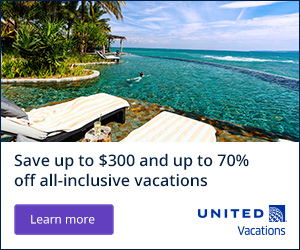 ---
Towns and Villages you should visit
City of Krk
The small town of Krk is the hub of the island where visitors from all over the world like to visit and explore its antiquities. It is a beautiful town that I love to visit every year. It is approximately 2,000 years old and has so much to offer.
The city of Krk is situated on the south-west coast, in the bay of Krk. Krk is a fortified port town even to this day, with walls along its entire length.

The most important architectural monument is the cathedral that was built on the remains of the Roman baths. The Assumption of the Blessed Virgin – a Romanesque cathedral is from the 12th century.
The city of Krk has so many cobblestone paths that take you to so many different little souvenir shops, boutiques, and restaurants.
When visiting Krk or any Croatian town, you need to find a bakery. The homemade pastries, bread, and countless other desserts are to die for. We love the chocolate croissants. Especially the kids.
---
You could take adventures on foot along the cobblestone streets through the old city or rent bikes and ride along the sea where the sailboats dock and to the beach.
Krk also has an aquarium that would be awesome for children and adults alike. It's called Aquarium Terrarium Krk
Punat
Punat is another beautiful town with 1,800 inhabitants. It is located on the southern coast of the island. Its location is quite unusual how it seems like it is hedged from the coast with a deep bay called Puntarska Draga and there you will also find another little island called Košljun. On this mini island of Košljun, you will find the most beautiful Franciscan monastery.
The last time I was there we traveled by boat to get to this pretty mini island of Košljun. It was like you were in another world. It was like paradise.
---
Baška
This is a picturesque town and harbor on the south-east part of the island. Baška has about 2 kilometers of long gravel beach and it is one of the most famous swimming beaches.
---
Dobrinj
Dobrinj is located 200m high upon a hill. In the past Dobrinj was the place of one of the medieval castles. It has a little over 2,000 inhabitants in this rich community I can call home. I was not born here but love it like my home just the same.

You must visit here. Dobrinj is a small town but has so much history. If you want to be away from the summer crowds and noise and you want a quiet vacation with family, Dobrinj and its immediate surrounding villages are your destinations. Although Dobrinj is not situated on the sea coast, you are surrounded by many beaches in every direction of a short distance.
You have hotels and parks for camping and the best of all, homes to rent for a week, a month or just a weekend. I have family who provides this luxury – gorgeous residence with a pool and view to die for. Email me: hello@slysthelimit.com and I can send you a link.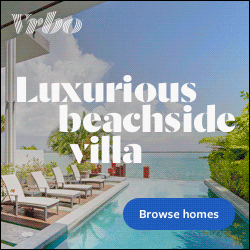 I have to say – Dobrinj is close to my heart because it is where my parents were born. And pretty much my whole family for the matter or the close communities surrounding Dobrinj . . . Sveti Vid.
I have been back to Krk so many times when I was younger and now I get to bring my family to a place I want to call home. Although I was never born here, to me it's like paradise. Everything smells different, the sounds are different, the air is different and the weather is certainly different. Whew . . . does it ever get hot in the summer!
You could find this church in my family home's back yard. Believe it or not. There are a few houses surrounding it. You cannot see it from the street. It was built in 1,100 A.D. It is the tiniest church you could ever see. It is the church my parents were married in. It is the church where many couples were married. It is found in our little village called Sveti Vid.
Malinska
Malinska is a harbour on the north-western coast of the island of Krk, decorated with beautiful beaches.
In my younger days when I used to visit, we would go to Malinska for the nightlife and delicious food.

Paradise Road
Paradise Road is a promenade that runs from the beaches of the old Hotel Haludovo towards Njivice in 1934. Landowners planted pine trees along its path making it that much more scenic and beautiful and rich with vegetation. The last reconstruction and extension of the Paradise Road began in 2015 with continued construction, restoration of plants and planting new pine trees along the path.
The promenade is 1900 meters in length. Tourists come to either walk or bike along its path. There are endless places to sit and spread a towel to enjoy the sun and sea. You could even get a relaxing couples massage right in the wilderness. What an awesome idea for a honeymoon.
Omišalj
Omisalj is a town and port on the western coast of the island, on the 82m high hill, on the coast of the wall sheltered bay of Omisalj. The new part of the town was built along the coast. This small town preserved the medieval urbane layout: the large central square with the parish church that already existed in 1213, the Romanesque basilica with three naves and some later additions.
Vrbnik
Vrbnik is a town and harbor on the north-eastern coast of the island. It lies on the 49m high limestone hill that steeply falls towards the sea. Vrbnik was inhabited since prehistoric times. The remains of the medieval defense wall with towers are still visible.
No matter how many times I visited the island of Krk, I always find some new adventure or history. My friends took us to Vrbnik where we experienced a famous street. The Klančić street.
In its narrowest part, the street is only 43cm wide. Vrbnik is a true traditional Mediterranean town with clustered houses. Within the walls, it is crisscrossed with narrow winding streets, numerous blind alleys and many vaults with old cramped houses rising above them.
---
entertainment on the island
The island is famous for its folklore customs and costumes and dance.
The island of Krk (Otok Krk) has many special events throughout the summer months. Every little town and village holds a festa (fiesta) celebrating a saint. My parent's home town of Dobrinj commemorates St. Stephen (Sveti Stipanj on August 3rd) with an evening of food, drink and folklore dance.

These festas are so much fun. They have live bands and we used to dance until the early hours of the morning. Lol !! I hope you are starting to plan your next destination of a lifetime. I hope to see you this summer. My family will be there. We will be visiting more exciting cities in Croatia.
Stay tuned because I have more to share of Croatia.