Do you find it hard to get back into working out? Do you find it hard to stay motivated? I know it is for me. And I find it hard to get into the gym to work out, again. I have been up and down on the scale spectrum my whole life. I just wish there was a magic pill or shake that would keep us at the weight we desire. LOL !! It's funny but I wish there was actually some kind of magic that would take me back to my 20's weight. I know . . . unrealistic. Can you blame a girl for dreaming?
This post contains affiliate links, which means I receive a small commission, at no extra cost to you, if you make a purchase using this link
---
Favourite Fitness Items:
---
---
I have tried all kinds of diets and weight loss books and videos. So many gimmicky weight-loss products and pills flood our minds. I have seen it all folks. I have been at my best weight about 10 years ago. And I blew it. Yes, I was careless. I thought I was cured. I thought I lost all this weight so there is no way I can gain it back. Well, I did and then some. And then came the big "M" word.
I heard stories about menopause . . . hot flashes, insomnia, night sweats, and so on. But the big concern was weight gain. And sure enough it happened to me. All the above. It got me bad. I kept gaining weight and gaining. I blamed it all on menopause. But I wasn't doing anything about it. Well enough was enough.
I wasn't going to do anymore stupid fad diets. I'm done wasting my money. I have to smarten up and get down to it. I am eating healthier, lessening my portions and eating responsibly. And getting to the gym again.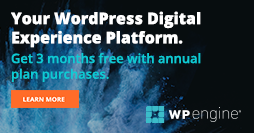 I must admit, I was nervous about starting the gym again. It's been a while. We bought an elliptical machine a little while back. I used it a lot but as of late we started our basement reno and things got dicey and messy down there. I used that as an excuse for why I didn't work out. You need to workout along with eating healthy. It takes two to make it right! 😊
You need to eat healthy and stay fit. I'm eating 6 meals a day which works for me: 3 main meals and 3 snack-related meals.
TYPICAL DAY:
Breakfast – a hearty breakfast with at least one protein
Mid-morning Snack – protein bar, piece of cheese
Lunch – a light meal with one protein
Mid-afternoon Snack – a piece of fruit
Dinner – a light meal with one protein
Snack – should be avoided but if need be, not too late and should be a light snack
---
So now we know to eat healthier. What about getting to the gym? Or maybe start off going for long walks. When my husband wants to go for a walk, I go with him instead of the gym on that day. He goes without me but I know he likes my company. He needs the exercise as well. And it's nice to have a workout buddy. Perhaps you would like a close friend or maybe a group of you.
10 TIPS TO MOTIVATE YOURSELF TO GET BACK INTO THE GYM
Health – first and foremost you do not want to be plagued with any kind of disease that will lessen your life span.
Your spouse – you don't want to leave your spouse without a partner early in life
Fit to play sports with kids – you don't want to be out of breath when your kids or grandkids want to play ball with you
For your Kids – you don't want your children to lose a parent at such a young age. They will always need you no matter what age.
Like yourself – you will like what you see when you look in the mirror
Clothes fit better – you have your eye on that pretty black dress – you can make it happen
Bathing Suit – you won't have to keep wearing that cover up the next time you go to the beach – you will have that beachbod you have been working so hard for.
Look good for yourself – most people want to look good for others. Squash that myth. You look good for you. You work hard and you be proud of what you accomplish.
More energy – walking up those staircases will not be so hard anymore. You will be sprinting up those stairs. You will wake up each morning with so much more energy.
Access to Pros – you have access to the best workout machines and qualified people that will help you along on your journey to a healthier you.
As long as you are moving a lot during the day. If you work in an office (like me), and sit at a desk all day, get up every hour and just move around. Go to the kitchen or go to the photocopy room or walk up and down the flight of stairs (I hope you have 😉) in your office. If you work from home or you have little ones at home, walk around and stretch, go up and down your flight of stairs in your home or apartment building, take the kids or grandkids for a walk to the park.
Every little bit helps. Make some goals from this day forward. If you make some goals and write them down, you will be held accountable, so you will have to do it.
No excuses
Let's do this thing together! I want you to join me on my journey to a healthier and fit lifestyle. We can help each other move from one day to the next. It won't be easy but what in life is easy. Am I right? We're tough. We can do this.
---