THE ULTIMATE HAWAII PACKING LIST
When planning a trip, creating a packing list is the furthest thing from your mind. You are just excited to be getting away from all the craziness from the "real world" right? I know how you feel. Hawaii is the perfect place to go to get away from your hectic life.
This post contains affiliate links, which means that if you make a purchase through my links, the seller will pay me a small commission for it at no additional cost to you. I am grateful for your support of this site in this way, so thank you!
You would think that creating one packing list would suffice for all your trips, right? Well, not all places are the same. You should have a packing list for all the different places you visit. You will need different things. Let's concentrate on creating your ultimate Hawaii Packing List.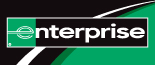 Hawaii is like no other place on earth with its lush botanical beauty, aromatic fragrances and turquoise-colored ocean water. It has been a dream of mine to visit Hawaii for years. When my dream finally came true, I realized Hawaii truly is "paradise".
No one can explain enough how beautiful and exhilarating it is to be there. You just have to see it to believe it.

My husband and I were truly impressed with what Hawaii had to offer us. It was the most relaxed we had ever felt. All the craziness of home just washed away. We plan on going back real soon.
With that said, let's take a look at the things you really need to take with you and later we can discuss the things you really do not need to take. That's right there are things you really don't need. And you will thank me later. LOL !
---
20 Things To Pack for Your Hawaiian Vacation:
WATER BOTTLE: I'm sure you have learned that staying hydrated is important when you vacation somewhere hot and tropical. You think you are used to the summers. But if you have never traveled to a tropical location, you may be surprised. You will for sure want to do some tours when you go. How can you not? My husband and I did a lot while we were there and we walked a lot. Make sure you drink plenty of water.
SUN HAT: I don't go anywhere without a good sun hat. I got sunstroke when I was younger, vacationing in Europe, thinking I was invincible. I thought that nothing could possibly happen to little ole me. Well, it did and I got sick that had me laying in bed for a good couple of days and put a damper on my trip, away from the beach scene. Boo. So get yourself a good hat. Kids especially.
WATERPROOF PHONE COVER: Cell phones have become like an extra body part, correct. We go everywhere with it. The kids have one, the grandparents have one, everyone has one by now. It's the shape of the world as we know it. Those phones cost a small fortune too. So, you want to protect it with a good waterproof cover. You will be going on tours by boat, visiting the rainforests (awesome), going on fishing expeditions (which my husband almost did but ran out of time)
A RELIABLE POWER BANK: So picture this – you are on a wonderful tour, having an amazing time taking pictures with your phone, texting your family and friends, posting on social media. Then all of a sudden your phone dies. What now?? You're not finished your tour and there is so much more to see. Trust me you will be constantly taking pictures. You need to invest in a good power bank charger. You will not regret it. I bought my kids one each and they take it everywhere with them. Extremely handy.
LIGHTWEIGHT RAIN JACKET: So you're probably thinking "a coat"? But we're in the tropics where it's hot all the time. Well, if you take one of those tours to the rainforest, it does get chilly. We went on a bus tour and as we were climbing up and up and up, we could feel the temperature dropping slightly. It was still amazing and breathtaking views just a little on the chillier side. No worries. So, just to be prepared it wouldn't hurt to bring a little light jacket or sweater.
SELFIE STICK: Well although I hate taking selfies (ugh), when my family and I travel, I will succumb to the selfies. But it's hard and awkward to take one without the selfie stick. So get yourself a reliable one.
BUG SPRAY: Again if you are going through the rainforest, you will most likely come across some pesky little critters. And if you are going for walks on the beach at sunset or in the evening putting on some kind of ointment will prevent those bugs ruining your day.
SUNSCREEN: Please do not forget the sunscreen. We need to protect ourselves from the sun's evil rays. I know I was a "sun worshipper" back in the day. Little did we realize how harmful the sun can be to our skin. Please slather it on the little ones.
GOPRO HERO 7: Well this is the best purchase since my canon 5d MkIII that I ever made. It's small, light-weight and the best part, waterproof. I was scared at first to go underwater with it. It was a camera after all. But I did it and I love it. Get one. You will not regret it. If you love to photograph everything like I do, then a GoPro Hero is for you.
WORLDWIDE POWER ADAPTOR: I think everyone should have this at home. If you love to travel to different places you never know when you will need to use a different electric power. Don't get stuck without one.
HIKING/WATER SHOES: Vacationing in Hawaii, it is guaranteed that you will want to do some walking tours to experience the beautiful greenery. You will not want to be wearing flip flops in the rainforests.
And going on any beach excursions, you want to protect your feet from what lies at the bottom of the body of water you visit. Better to be safe than sorry. My son cut his foot on a sharp part of a hotel swimming pool on our trip to Cuba. We had to visit the clinic there. Wasn't serious but you just never know.
TRAVEL WALLET/PASSPORT HOLDER: for safety sake, making sure no one steals your identity I would suggest getting a passport holder that has the RFID blocking shield material. You can hold your cell phone, boarding passes, travel money and credit cards that you want to use on your trip. All in one place.
MONEY BELT: My husband and I each have bought the money belts where we keep our travel money and passports. We keep the money belts tucked under our shirts around our waste away from prying eyes. Super important.
WATERPROOF DRY BAG: when you travel to a higher altitude in Hawaii you never know when it's going to rain. And you might have items like perhaps food or cameras or phones that should not get wet. It's good to carry a waterproof bag with you.
DURABLE BACKPACK: for women instead of a purse it would be more convenient to find a reliable backpack where you could fit everything into. When flying, it's more efficient and reliable to carry a backpack on board where you could fit your laptop and phone and wallet and all other essentials. Whereas a purse possibly could not fit as much.
CLOTHING: you want to be comfortable when you travel, especially on the plane trip. But also when you go on excursions in Hawaii. There is a lot of walking tours you will want to go on and you want to be prepared by bringing comfortable clothes, such as leggings, shorts, t-shirts, etc.
TRAVEL INSURANCE: you should always have insurance when you travel. You never know what could happen. You never want to think of anything bad happening on your vacation. Just play it safe and get yourself some travel insurance if you don't already have through your work.
QUICK DRY TOWEL: very convenient to have when on an excursion and it happens to rain. You will have something to dry off with. Packs conveniently into your backpack.
PACKING CUBES TRAVEL ORGANIZER: do you always have a hard time packing your things into your suitcase. I am always adjusting and moving things around. I kinda hate packing myself (LOL)
This is an ingenious product that keeps you organized in your suitcase and when you get to your destination. You can put these cubes somewhere convenient in your hotel room that you can get whenever you need an item from it.
KINDLE READER: I love to read. And how convenient to have so many books in one place for your enjoyment.
---
things you really do not need to take
You want to take everything you can think of with you. Am I right? I know because I'm the very same way. But I have learned from trip to trip that I don't need half the stuff I take with me. Especially clothes-wise.
DO NOT NEED EXTRA CLOTHES: when you are in Hawaii, you do not need too much. Just bring the essentials like shorts, t-shirts, shirts, skirts, swimwear, flip flops. If you go out to dinner or an evening dinner cruise.
DO NOT NEED EXTRA WEIGHT OF HEAVY BOOKS: you should invest in a Kindle reader and you can have all the books you want and it is such a small weight.
DO NOT NEED EXTRA ELECTRONICS: having a few electronics is fine like a camera and cell phone and maybe a kindle reader but don't overload on too many devices, like laptops or iPads, etc. You are on vacation to enjoy the outdoors. You are in Hawaii to enjoy the beautiful scenery and the fragrant scents that paradise has to offer.
DO NOT NEED TO TAKE JEWELRY: you shouldn't take any valuables with you. You don't want to take the chance of losing your valuables or getting stolen. I never take any on my trips. If I take anything, I take costume jewelry with me.
---
There are so many things to remember when going on vacation. That's why it's best to look for advice when going to a beautiful and exotic place like Hawaii.
Now you do not have to take all the things I have suggested or anyone else for that matter. I just want you to be aware of all the things that you could possibly need.
I hope that I was able to shed some light on the best possible travel essentials you will need on your trip.