Save this post to read later:
---
Let's Rule The World Ladies
I have always been a promoter of positive thinking, of pushing those negative thoughts deep within yourself. It's time to accept who we are: Full-Figured Women Over 50 and ready to rule the world with our fashion savvy.
Related Article: Ways You Can Enhance Your Life After 50 and Fulfill Your Dreams
This post contains affiliate links, which means that if you make a purchase through my links, the seller will pay me a small commission for it at no additional cost to you. I am grateful for your support of this site in this way, so thank you!
The internet is full of people telling women of a certain age or size what not to wear. It seems once we turn 50 we can't enjoy the same wardrobe we used to love to wear. They say we shouldn't wear this or we shouldn't wear that. You're 50 you shouldn't wear that colour.
It's hard enough turning 50 and harder yet being plus-size. Don't you hate that terminology? Plus-size? I always hated that term even when I was younger and more slender. It was one step closer to being called "fat". That we are not. We are full-figured women ready to get our style on.
Dealing with the "M" Word
Since turning 50 and hitting menopause, I have also gained some extra weight and it's getting harder to lose it as we get older, unfortunately.
So that's where I have begun losing my fashion sense. I never paid much attention to my wardrobe. I just put on clothes that I had in my closet.
I didn't really value the clothes I had. I bought boring dull clothes. When I was younger, I used to wear vibrant colourful clothes. I guess I too fell into the trap of acting and feeling old and wearing frumpy clothes.
the next chapter
It wasn't until recently that I changed my tune for the better. During the pandemic, we all had extra time on our hands so I was on my laptop when I came across a site that helped me see the light. More on that down below.
My fashion sense was reborn and I gained more knowledge to enhance my wardrobe. It gave me the little push I needed to change my style just slightly. It woke up my style sense. I became more aware of the colors and patterns I could put together.
It's something that I should have known but just buried it in my mind because I just wasn't feeling it. I just had to add a few more pieces to my wardrobe to give it that little "umpf" of style.
Fashion Sense and 50
Our fashion sense should not change just because we turn 50. Most of us have grown children and they probably make us feel old right? Lol !! Well, I refuse to think that just because I am in my midlife that I should start thinking old and let my fashion go that way as well.
Oh no hun! If anything I started to elevate my fashion sense.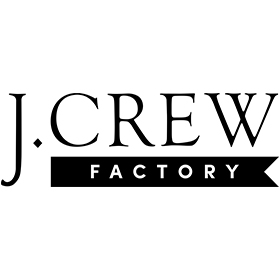 I continue to wear all the bright colours I used to wear, keeping within the current trends out there in the fashion world. I love the reds, blacks, whites, purples, yellows, turquoise (always), creams, browns, peachy, and the newly discovered "kelly" green (favourite colour). This shade of green is bright and vibrant and goes with a lot of different colours and prints.
A Touch of Spring
Now with all the colours I listed (and there are more) you could match so many of them together. Can you imagine how many outfits you could produce for yourself?
Now imagine adding some prints to these colours. Whether it's the top or the bottom. Your list is endless. Do not settle on the same colours every day. Mix it up.
I have always loved the animal prints which have come back. Or perhaps they never left. It probably was not popular about a decade ago but it is slowly coming back.
I started including it into my wardrobe again with the likes of blouses, pumps, and in a running shoe for casual wear.
Here you see me wearing red pants with a beautiful leopard print blouse. Added with a pair of gorgeous leopard print mules you are all set. You can add a red bag or a black bag like I have.
If you asked me to wear a pair of red pants a few months ago, I would have told you you're crazy. I was kinda nervous of wearing them. It took me a few days to decide to wear them to the office.
---

---
But I did. And I loved wearing them. They were comfortable, they were affordable and they will go with so much I already have in my closet.
3 Things that will bring you fashion savvy
It's time for all us full-figured over 50 women to start feeling comfortable in our own skin. We can be fashion savvy just as much as the next gal. No matter what size, shape, age. We should all be able to wear any style that is trending and suits our personality.
Confidence
Have confidence in yourself. You have to be confident on the inside first. You have it in you to go out there and crush it. Adding a new style will just maximize your awesome fashion savvy.
Having confidence in yourself will just elevate your fashion sense. Forget about the past and the size you used to be. It's time to start living in the present and be happy with yourself. You are beautiful for who you are now. No matter what size or age we are.
Who says everyone has to be a certain size or age to be beautiful. We are all beautiful.
Creativity
I'm sure many of you have a lot of black pieces in your closet. It is true that the colour black is slimming. But you need to diversify and add different colours to your wardrobe.
Don't be afraid to put some vibrant colours along with some subtle prints to your wardrobe. You can still wear black and white (neutral colours) but add some colours or prints.
With black pants or skirts, you can add cream or red blouse if you feel comfortable. Trust me, you will. I love red. It goes with a lot just like black does. Give it a try. Experiment.
Compliment and Personalize
So, now as you have your confidence built up you need to plan your wardrobe. Don't look at the past. Look what you have in front of you. Check out for staple items you already have in your closet. Don't forget to add more colour and even some prints.
Compliment your shape with trendy in-style fashion to suit your personality. Personalize your style that is all your own. Celebrate your stunning features. You are beautiful through and through. You are just enhancing your glorious features.
If you need further help putting your wardrobe together check out this video clip about Outfit Formulas.
This is the wonderful website I was telling you about earlier. It helped me see the light. Click below.
You will love what Outfit Formulas has to offer. You will wish you would have found this a lot sooner. For sure you will have your confidence back not to mention your fashion savvy.
We will not have people tell us what to wear or what "not" to wear just because of our age or figure. There is a style for all of us. There is a style for all figures, shapes and sizes.
Whether we are built slender or a little fuller.
We shouldn't feel shamed because of our age or size. We are who we are. Let's celebrate that. Enjoy your new fashion savvy.
---
where to purchase:
---
---
let's start a conversation !
---
---