So you turned 50 and now you are wondering how you can enhance your life and fulfill your dreams. Have you finally come to the stage where your children are all grown up and you desire more out of your life. You don't need to tend to their every need. (Well not always – lol).
This post contains affiliate links, which means that if you make a purchase through my links, the seller will pay me a small commission for it at no additional cost to you. I am grateful for your support of this site in this way, so thank you!
dreams you wish you could pursue now
Have you stored away a million things in the back of your mind that you longed to pursue but life just got in the way? I hear ya! Been there. I married a little later in life and my kids are almost up there in age. But they don't necessarily need my full attention as when they were younger. They go off to their respective caves and either study or sit on their devices.
Many of us ask ourselves, "How can we enhance our life now that we have passed that milestone 50?" That's why I started photography and why I started this blog. I wanted to fulfill my dreams. I always dreamed of photographing everything.
I love photography and I love writing and reading. What do you love to do? What did you dream of doing when your kids were growing up but couldn't achieve?
Never too late to dream
These are my dreams. What are your dreams? I'm sure you have many. Everyone has hobbies they wish they could pursue now that their children are all grown up. Everyone has some sort of creativity in them. I also love doing crafty stuff.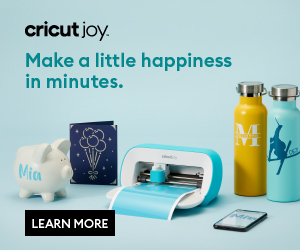 I'm actually waiting patiently until my husband finishes building my craft room. I used to create centerpieces and tons of jewelry designs. Just not enough hours in the day. What do you desire most? What dreams do you have that will fulfill your life?
I have created a list that might help you come up with your own list or you could pursue some of the following:
---
50 Ways To fulfill your life after 50
1. Go on a Solo Trip – if you don't have a partner in life it's all good. Go on that trip you always wanted to go on. Even if it is by yourself. All the better.
2. Travel To Somewhere You Have Never Been – don't go back to where you have already been. Try something new. A new adventure. A new destination. You will not regret it. You will learn something new. Learn a new language. Learn a few more dishes. Take new and exciting photographs to adorn your home with.
3. Trip Around The World – how exciting to be able to experience something like this. Visiting multiple countries. Experiencing multiple ethnic cultures, religions, and food.
4. Go On A Safari – you can go to your nearest local community african lion safari or experience the real thing in Africa.
5. Go Camping – wouldn't it be wonderful to be able to sleep beneath the stars and smell the fresh air of the wilderness.
Related Article: How To Prepare For Cottage Life
6. Go Surfing – when my husband and I were Hawaii we saw the most spectacular waves hitting the beaches. If you always wanted to try surfing then that is your place to visit. Put it on your bucket list.
Related Article: Hawaii Packing List: 20 Essentials You Will Need
---
7. Go On A Nature Hike – following the same theme of Hawaii there is nothing more beautiful then the rainforests they have there. Breathtaking.
Related Article: Hawaii Packing List: 20 Essentials You Will Need
---
8. Go Skydiving – if you have always been a thrill-seeker then you have to try skydiving.
9. Start A Skincare Regimen – although my thoughts on this is starting young, it's never too late to start a skincare regimen. It's so important to take care of our delicate skin. If we can hang on to our youth for as long as possible why not practice a skincare regimen to do it.
Related Article: The Skin Care Regimen Every Woman Over 50 Should Follow
---

---
10. Go To Bed Earlier – so this one . . . lol. I am still working on this myself. This is an on-going issue for me. I just want to accomplish so much it keeps me up late. Not that I have insomnia. Oh no. I'm just bad for going to bed at a decent time.
So you should listen to my words and not my actions. Lol. It is very important to get a good night's rest. I promise to go to bed at a decent time.
11. Take A Cooking Class – I took a cooking class. It's a lot of fun. You learn all kinds of new things and new dishes.
12. Create A Special Dish Once A Month – do you often get bored with making the same meals day after day? Try a new dish every month or even every week if you want. There are so many apps out there with new recipes. I have a ton of cookbooks (collecting dust . . . lol)
13. Volunteer Work – if your children are all grown up and out of the house, and you are looking for something to occupy your time, there are a lot of organizations who could use your expertise in volunteer work.
14. Start An Exercise Regimen – over the years I have tried so many different diets and exercise workouts. But realize that as we age, the same routines that we used when we were young will not suffice for our age now. I found that out recently and started a new exercise regimen that is more suitable for my age group. If you are interested contact me by email.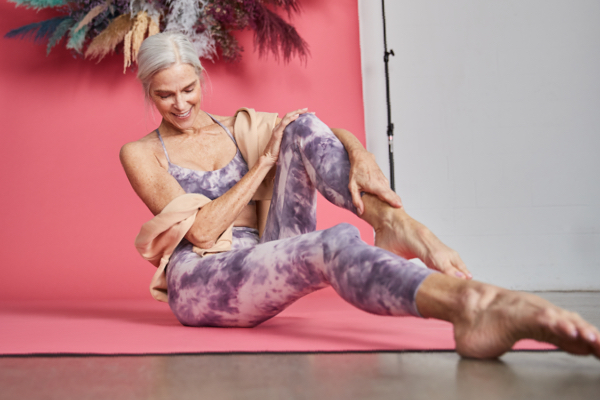 15. Go For A Walk or Run at Sunrise – you don't have to dress the kids in the morning anymore. You have the morning all to yourself. It's nice and quiet. What better time to go out for a long walk or a run.
16. Start a Book Club – do you love reading. I love reading my novels. Why not get together with a few friends and discuss the latest books you have read. Perhaps start a book club.
Related Article: How To Create An Awesome Book Club
17. Start Reading Classic Literature – do you remember how in high school we were forced to read shakespeare for english class. Arg! But now that we have grown intellectually and our knowledge has expanded, we might like to grab a popular classic piece of literature
18. Take A Writing Class – do you love to write. Have you had a desire for writing. Maybe further that desire and taking a writing course at your community college.
19. Write Your First Novel – I have started a novel. But not enough hours in the day . . . lol. If you love writing, then why not try writing a novel. So many genres to go into.
20. Start A Blog – if you love writing then you might try starting a blog. So many topics to choose from. What do you know like the back of your hand? What hardships have you gone through that you can help someone who is going through the same thing?
21. Start Journaling – have you kept a diary when you were a teen? I have and I have quite a few. You might like to start journaling. It takes you away from all the craziness in the world. It will bring a calmness that we could all use from time to time. Write down all the things that went down during the day. Write down things that you could improve upon in your life.
22. Reconnect With Old Friends – starting a family is very time-consuming and takes you away from all the things you used to do in your single days. You see your friends a lot less because you are busy tending to the needs of your family. With the children grown and/or out of the house, you have more time now to reconnect with old friends.
23. Spend More Time With Your Friends – nothing more special than friends. Everyone should surround themselves with lots of friends. Find the time to spend more time with those special friends who showed you love and understanding.
24. Trace Your Family Genealogy – do you often wonder where you got those green eyes from or ever wonder what your great-grandparents were like when they were young. You can trace back your heritage now instead of relying on your parents trying to remember who was who.
25. Learn A New Language – on one of your "Round The World" excursions you will definitely learn a new language. Perhaps teach yourself a new language before you go away to a foreign land.
26. Take Up Yoga – always thought it was easy. But let me tell you it isn't. Lol! I started to take a yoga class and it is such a different way to exercise. I feel so good afterward. You continue with these classes and you can really benefit from it and become more flexible, which is becoming so much more difficult as we age. Take it from me. Lol!
Related Article: How To Motivate Yourself To Get Back Into The Gym
27. Learn To Meditate – life can sometimes overwhelm us with the outside world. Meditating can take us to a place of tranquility and calm.
28. Run a Race – if you love to run why not trying to enter a race. Pace yourself. You don't have to even make it to the finish line. As long as you can say that you did something you always wanted to do.
29. Learn To Appreciate Wine – my husband and I experienced the art of wine and we are so glad we did. We know how to experience and appreciate what goes into the making of fine wines from around the world.
30. Get Regular Massages – I don't think there is one person who does not enjoy the relaxation that a massage brings. I have had a few sessions. It brings relief to tired bones.
31. Try Therapy – during difficult times we might become overwhelmed with everything and need some help with our mental stability. There is nothing wrong with that. What is wrong is that we don't do anything to solve the problem. Doing therapy is a good thing.
32. Buy yourself a fancier/sporty car – if you have the means go ahead and splurge. You deserve it. Before the kids came along my husband had a little sports car that he absolutely loved. But where are you going to put the car seat and all the add-ons that comes with having children? Lol. So a van it was.
But now that the children are grown and you are no longer in need of car seats go ahead and enjoy your sports car again.
33. Embrace Your Fashion Sense – have you come to the point where you are sick of your wardrobe. You are bored with the colours or styles. Well, that happened to me not too long ago and discovered capsule wardrobes.
It's a system where you have a few staple items (perhaps items you already have in your closet) that you mix and match. You will have enough outfits for an entire month.
If you are ready to refresh your look, you have to check out the Style Challenge by "Get Your
Pretty On". This program is a game-changer for SO many women and I just know it will be for you too!
---

---
34. Buy Yourself a Designer Purse – are you like me and love a beautiful bag on your shoulder? This is my favourite wardrobe accent. I have a ton of purses. I just love purses. But unlike me, you might be saving up for that designer purse you have always wanted. Go splurge. It's only once in a lifetime right?
35. Family Reunion – don't wait until someone in the family gets married to have a family reunion. Create a reunion just because.
36. Take Up Painting – are you creative? Now is the time to try your hand at painting.
37. Take Dance Lessons – does your husband have two left feet? My husband tries his best but I have to count for him . . . 1 – 2 -3, 1 – 2 – 3. Sometimes I feel like I take the lead.
38. Have a Painted Self-Portrait Created – I think it's about time that you are well-represented as a matriarch of the home by having a self-portrait painting of yourself.
39. Photoshoot – having a portrait created by a professional photographer is pretty epic as well. Heirloom portraits that last a lifetime for generations to appreciate.
40. Spend More Time Outside – there is nothing more refreshing than going for a long walk outdoors. Enjoy as much time outdoors while the weather is decent.
41. Remodel Your Home – we are living through a renovation so I know how difficult and overwhelming it could be. But perhaps just putting some fresh paint on the walls of a room could make a whole load of difference.
42. Get VIP Tickets To A Concert – didn't you hate how you paid a lot of money for that special concert back in the day and you could barely make out the stage? Well, why not get VIP tickets for the next concert and enjoy how close the event is to you.
43. Go To Your First Sports Venue – as a family we love to watch sports together. We are a soccer family. So when the world cup comes around we love sitting around the tv together and cheering on our favourite team. We also love going to watch sports in real time. We have gone to basketball games, hockey games and baseball games. They are so much fun and exciting.
44. Learn To Think More Optimistically – life is too short to think negatively all the time. Thinking optimistically is my motto.
45. Make A Charitable Donation – with the kids grown and moved out of the house, you have fewer expenses now so you are able to donate to your favorite charity. Perhaps make it an ongoing thing.
46. Make a Comprehensive Will – if you haven't thought of creating a will, you should discuss it with your partner and look into creating one right away.
47. Visit The Northern Lights – if you have ever created a bucket list, you should definitely put this natural phenomenon on it. Now is the time to go see the aurora borealis.
48. Tell People You Love Them More – show people close to you how much you care about them. Close friends and family should feel and know how much you care. Life is too short.
49. Smile More – by smiling more, it can be contagious and you will see others smiling as well.
50. Create a Bucket List – I love creating bucket lists. You can create bucket lists for travel, career, and various other things.
So, I hope these points will help give you ideas on how to enhance your life for when you turn 50 or are already there. I hope these points inspired you to believe that you can fulfill your dreams.
---
---