So, it's September already. And although this is the month that brings us autumn, the weather is still fantastic isn't it? Still feels like summer to me. But the day will come when you will have to start preparing for your fall clean up. I want to share with you tips for an easy fall clean up.
This post contains affiliate links, which means that if you make a purchase through my links, the seller will pay me a small commission for it at no additional cost to you. I am grateful for your support of this site in this way, so thank you!
ARE YOU READY FOR FALL
Fall is the most colourful time of the year. The beautiful autumn colours will start to come out. With the autumn weather comes the smell of pumpkin spice lattes in the air.
Can you believe that the fall season is here? When did that happen? The weather has been absolutely fantastic compared to how the year started.
Unfortunately, the cold weather will soon be upon us. With the autumn season upon us, brings the need to start the outdoor cleanup of our lawns and gardens.
While the weather is still beautiful, now would be the time to prepare for your fall cleanup. Don't wait until the weather gets cold and rainy. It will be a lot more comfortable for you to get things cleaned up around the house while the temperatures outside are still a little warmer than usual.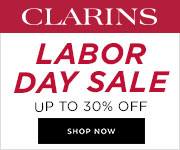 There are a few things you will need to make your fall cleanup so much easier. You might already have a few of the things but here is a list:
THINGS YOU WILL NEED TO START YOUR CLEANUP:

15 Tips To Start Your Fall Cleanup:
1. Lawn Care – Collect all dried up leaves and put in paper bags for garbage collection or if you have composting. Cut grass one more time before the cold weather hits us hard and throw fertilizer to keep the lawn in good shape
2. Dead Plants – Clean up all dead plants in the garden and if you have a vegetable garden as well. If you use stakes for your vegetables you should pull them out of the ground, wash them, dry them and store them in a dry place (tool shed) so you can use them next year.
3. Cultivate the Soil – Turn the soil roughly so it is loose when first frost hits
4. Trees and Shrubs – Prune dry and extra branches on all trees. Then cover your shrubs and smaller trees with burlap.
Where we live the winter months can get pretty harsh and extremely cold. Your small trees and shrubs could be sensitive to cold weather and the north wind
5. Patio | Deck | Pool – Clean the patio, deck and store patio furniture, umbrella, cushions, etc. in a dry place.
If you have a pool, prepare it for the winter months. You should drain the water and put all pool items into storage.
6. Garden Lights – Remove all decorative lighting from your lawn and garden. Also remove the batteries for longevity of the lights. The batteries might start to leak destroying the lights.
7. Water Hose and Sprinklers – Close all outside water valves, drain them and wrap the valve in a foam insulator to protect it from the extreme weather. Next, coil the hoses and store them in a dry place.
8. Air Conditioner – Cover the air conditioning unit with an appropriate cover
9. Furnace Care – Check all exhaust pipes outside the house (ex: furnace, water heater) so they are not plugged with any debris. Inspect and check furnace before cold weather hits, replace the filter (if replaceable) or wash permanent one
10. Roof – Check, visually, roof shingles for any damage or irregularity, clean gutters, check vertical pipes and make sure all water coming from the roof is directed away from the house (foundation)
11. Windows and Doors – Check window wells of basement windows. Check to see if they close properly and that there are no drafts. Check all doors, make sure they close nice and tight, no draft (replace the seal if needed)
12. Garage Doors – It is beneficial if garage doors are sealed properly so the temperature in the garage is above the freezing point
13. Lawn Ornaments – Any other items (statues, decorations, benches, pots, urns, etc.) that are heavy and not easy to move – wrap and tie in plastic (heavier grade). Make sure everything is dry first before covering.
14. Humidifier – Replace filter on humidifier and make sure it works
15. Pest Control – Make sure that there are no pests and rodents around the house since this is the time when the temperature drops. They will try to find refuge in warm garbage or the house.
---
Be Ready For Spring
I hope I was able to help with these simple tips on preparing your lawn for the cold winter months ahead. You will be happy you did it now. So when the spring season comes, you will be ready to start fresh and plant all your beautiful flower beds and delicious vegetable gardens.