Save To Read Later
You know it's time to declutter your closet when you hate walking into your closet every morning. You feel sad and depressed by the sight of your clothes half hanging off the shelves, shoe boxes piled high, jammed hanging items. But together we will conquer that closet and declutter it like a Boss. If I can do it, anyone can.
This post contains affiliate links, which means that if you make a purchase through my links, the seller will pay me a small commission for it at no additional cost to you. I am grateful for your support of this site in this way, so thank you!
You should not feel stressed or out of sorts every morning as you go through your closet to choose your outfit for the day? Do you easily find what you are looking for? Do you often find you are scrambling in the morning just looking for something to wear? I have done that.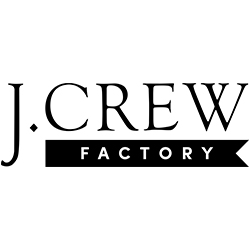 You keep skimming through your jam-packed hung clothes. Your fingers our touching each hanger but you still don't find what you were looking for. Ahhhhh. You want to pull out your hair. Am I right?
Sentimentality
I am going to guide you on your mission to feel happy again with your closet. I know what it feels like. I still have some work to do with all my shoes and purses. But you tackle one job at a time. That will have to wait for another post. I'm still trying to figure that one out. Lol !!
Are you like me – a sentimentalist? I always loved to hold onto things. I am very sentimental. I love to hold onto material things especially if it reminds me of something or someone.

When my mom suddenly passed away several years ago, my family and I scoured her home for her engagement ring. It was the one most beloved thing I remember her wearing growing up. I don't know why. It probably was not that expensive. To me it's priceless. I am wearing it today as I write this article.
So therefore I am guilty of being sentimental. Aside from priceless pieces of jewelry, I held on to my children's baby clothes. Not all. Just a few. Probably more than a few – lol. I will have to look into that.
How To Identify The Core Essentials Of Your Wardrobe
Aside from being a sentimentalist, you need to be pragmatic in the circumstance. You have to realize that you cannot keep everything. Sooner or later it will overwhelm you.
You need to understand what items make your core style. Identify the items in your closet that are your basics, the go-to items that makeup who you are. The basic items for you can be totally different from what someone else deems as their essential items.
For me, my basic and essential items I deem my style are the bottoms which are my pants in the following colours: black, grey and blue. Then I proceed from there with matching tops to them. Colours such as white, cream, grey, black and red are your basic colours that would look good with these bottoms.
But there is a lot more to it that I go into detail in The Wardrobe Reboot. For now, these are the basic colors that would make up your basic capsule wardrobe.
So, as you have these core essential items in mind, now you can proceed to go to the following step-by-step process of decluttering your closet.
TAKING IT ONE STEP AT A TIME
Step One is to plan this venture out. Give yourself enough time to do this decluttering gig. You don't want to be overwhelmed and rushing through this process. I started to declutter and put a whole bunch of clothes on our bed one time.
Then I ran out of the room to take care of something and forgot about the pile of clothes on our bed. Well, later that evening when my husband went to bed, he summoned, "Ummm honey . . ." The bell in my head went ding ding. Oh, snap. The clothes, the bed … argh. I ran up and had to throw the pile on the floor (nicely of course).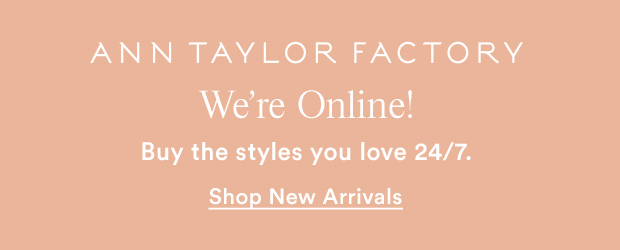 So don't do what I did. Lol.
1. Empty Your Closet – The best way to start is to start with a clean slate. So let's remove all your clothes from your closet, including your shoes if you have them. This way we can start to plan how you want to structure your wardrobe.
2. Purge Your Clothes – now is a great time to get rid of the clothes that you no longer wear often enough, are losing its shape or color or it just isn't your style anymore. I go into more detail in the article below. Check it out. It is sure to help.
Related Article: How to Start A Capsule Wardrobe To End Your Fashion Woes

3. Work vs Play – If you work, you will most likely have a little dressier clothes as opposed to your casual clothes for running errands like groceries, shopping. You might want to put those clothes at the front because it's the first set of wardrobe you want to have access to. Then will come your "play" clothes for running errands.
4. Separate By Category – next you will divide the clothes according to category like:
Tank Tops
T-shirts
Blouses – short sleeve
Blouses – long sleeve
Sweaters
Pants – long
Pants – Capri
Jeans
Skirts – short
Skirts – long
Dresses
5. Start Arranging by Category – after you have arranged your wardrobe – work vs play you can begin to put your clothes back. Start putting the dresses and then long pants followed by capris at the front. This way you will have a space for longer items leaving proper space for your shoes underneath shorter items. Hopefully you have the height for dresses and longer pants.
Step back and take a look. Do you like what you see? You could even color coordinate. Make it that much easier in the morning to create your wardrobe for the day.
6. Folded Items – if you are like me I have a few casual items like t-shirts and sweat pants/yoga pants for workout or just wearing around the house for comfort. These items I keep folded on the top shelf. I keep a pile for my leggings, sweat pants, yoga pants and a separate pile for t-shirts
Decluttering can be overwhelming but realize that the outcome will be so rewarding. You will want to revisit your "newly" decorated closet more often.
I get into decluttering more in-depth here: The Wardrobe Reboot
If you want to learn more about creating the perfect Capsule Wardrobe for yourself you will want to get my latest eBook called The Wardrobe Reboot.
It's filled with so much information, colorful style boards, color charts, guides, 9 pages of bonuses handy to proceed with the whole capsule wardrobe process.
You will be happy again with your closet and stress free from clutter.
Enjoy
Let's Start A Conversation !!
---