Creating sharp photos in-camera is at the top of the list for me, when I go out on a photoshoot. The worst thing that can happen from a photoshoot is to come home only to find out that most of your shots are blurry. I am here to help you cut the blur from your photos by following the tips I have for you.
Keep A Mindset
I try to keep a mindset that I want my photos to be as sharp as possible so I do not have to edit them too much later in photoshop or lightroom.
This post contains affiliate links, which means that if you make a purchase through my links, the seller will pay me a small commission for it at no additional cost to you. I am grateful for your support of this site in this way, so thank you!
It's understandable that when you go outdoors, your light will constantly be changing. There is nothing you can do about that. It has happened to me.
Know ahead of time what the weather is going to be like. Understand how to set up your scene in case of any kind of change in lighting for whatever reason or other circumstances.
Learn how to prepare for your photoshoot. If your photos are blurry (my pet peeve) there is no way of fixing or editing that later.
Prepare ahead. Understand all the steps you need to take, to create sharp clear photos.
---
Here are my tips to prevent the dreaded BLUR:
1. Need A Good Lens
It does all boil down to having at least one good lens. You don't have to spend a lot. I do have to tell you that the lens you get with your camera is not actually the greatest.
It's not necessary to go out and buy the most expensive lens. There are great lenses out there. Don't get me wrong. Having an expensive lens doesn't mean your photos will come out better.
Related Article:
What Photography Equipment Do You Need When Starting Out
When I started getting more serious with my photography, I wanted to get all the lenses the other photographers had. Well, let me just tell you to take it one step at a time. I went very slowly with my purchases. I sought out all the good deals.
If you have your heart set on a certain brand, stick with that. DO NOT go cheap. You will regret it in the long run. My heart was set on Canon. I am a Canon girl all the way. Canon products are expensive but I waited until there were some good sales. It usually happens around Black Friday or Christmas.

I even scoured Facebook to see if anyone had lenses they wanted to sell. And I got a pretty good lens that way and some flashes. They were perfectly fine. Just test it out before you hand over the money.
The first lens I started out with was the 50mm 1.8. It was super cheap at around $100. But if you could afford to give a little more, I would go with the 1.4. Slowly work your way up from there.
2. Shutter Speed
Adjust your shutter speed to around 1/125 for sharp photos. This is a good place to start. Whether you are going to photograph outdoors or indoors. Then from there, you could adjust your shutter speed as you see fit according to the surroundings.
3. Lock elbows:
If you are just starting out, you need to know how to hold your camera in your hands. You take the camera in your right hand, cup the bottom of the camera and lens and bring in your elbows to your sides.
Related Article:
How To Create Amazing Portrait-Like Photos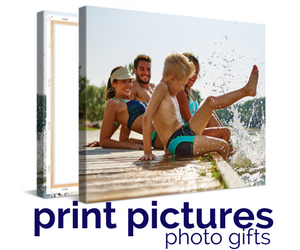 This will help prevent camera shake. It takes a while to learn how to properly hold a camera. Trust me. It will become second nature. You will start to feel like a pro. 🙂
4. Avoid shooting wide open
when in low light situations you might lean towards the lenses that can shoot at f/1.8 or f/2.8. As you have learned from my article, on How To Improve Your Photography, you will know that to get great focus is to focus on your subject's eyes. Now if you are already at a low aperture of f/1.8 to f/2.8 and your subject moves, your photo will come out blurry.
I like to keep my aperture at about f/8 and if I am in low light I will lower my aperture to maybe about f/5.6 to f/3.2 and perhaps raise my ISO to bring a little more light to the subject.
Related Article:
5 Tips On How To Improve Your Photography
5. Use back button focusing
If you have not considered this function before, you should really look into this feature that most cameras have. You might have noticed the term as its short form BBF. When I discovered this feature it was a game-changer for me. You are clearly able to focus on your subject with ease.
Read about this feature here:
How BBF Makes Your Photography Journey So Much Easier
6. Change Focal point
When you are ready to take the shot and wondering where to put the focus to make your photo come out sharp. Your main focal point should be on the person's eye closest to you. If you are shooting something other than people, focus on the one thing you want in focus. Focus on your subject, recompose if you want to and then take your shot.
7. Post Processing
Do not rely on your post-processing to bring sharpness to your photo. Try to instill in your mind when you go out shooting to get it right the first time. Know your surrounding light, know your settings (exposure triangle) and you should be able to get it right the first time. Remember this: SOOC (most pro photographers motto) "straight out of camera"
Remembering all these things and you will be creating beautifully sharp photos.  It will become second nature for you. 
---