With all the uncertainty in the world these days, you need to take a really good look at your future as you enter midlife. You need to make some plans, now. Create some goals.  Create a budget for yourself.  And by creating a budget for retirement as you enter midlife is the best way to know where you will be.  
This post contains affiliate links, which means that if you make a purchase through my links, the seller will pay me a small commission for it at no additional cost to you. I am grateful for your support of this site in this way, so thank you!
"budget" is not a bad word
Many people when they hear the word "budget" they automatically think, no more buying, no more fun activities. That's not it at all. It's just a way of creating a plan that will allow you to live within your means and avoid having problems with money down the road.
As you enter midlife, you really need to start looking to build a retirement fund if you haven't already. Most of us find it hard to put away a little spare money for our future. But if you were to create a budget for yourself you will realize what your future holds.
SETTING GOALS
It's time to set some goals for yourself. You need to start to manage your money. This is your future.
Setting goals for your retirement as you enter midlife is a good plan. But, you should consider how you live now and how you think or want to live when you retire.
Ask Yourself . . .
Do I still want to work past the retirement age?
Do I need to keep working to survive retirement living?
Do I have enough funds to survive into my golden years?
Will I have to lower my daily living standards to survive retirement?
Will I need to scale back now to save for my retirement days?
Create A Budget
To realize how you will be able to maintain your daily routine when you retire you need to create a budget that takes into consideration the retirement income you will have and all the different expenses you now have.
This will tell you what (if any) things you need to change now so that you will be able to live into retirement comfortably.
First, let's determine how much monthly retirement income you will have. Write it down on a clean sheet of paper. Then you will record the different expenses you incur on a daily, weekly, or periodical basis.
We will see how the expenses fare with the total projected retirement income. If you come out with a positive balance, you are on the right path. You will not have any problems with your retirement.
But if the final balance comes out negative, you have a lot to fix. You will have to scale back your expenses.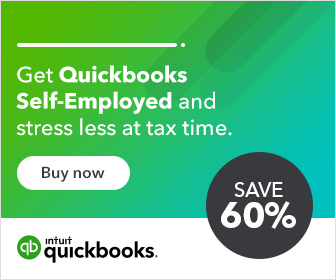 To make it easier I have created a budget worksheet to help you record all of your retirement income you will have and all of the expenses you have right now. When it's down on paper, you will then be able to see more clearly and will follow through with what has to be done next.
---
INCOME AND EXPENSES
Let's start with Income. Take out a piece of lined paper and record what your intended retirement income will be. If your household has more income earners jot those down as well. If you have any other income coming in, record those as well.
Then we move on to expenses. These are easily described as: groceries, utilities, mortgage/rent, car payments, car/house insurance, and so on.
There are 3 types of expenses you need to know about:
Fixed Expenses
Periodic Expenses
Variable Expenses – necessary vs. discretionary
Fixed Expenses are expenses that you need to pay on a monthly basis like mortgage/rent or heating bill, etc. You have those expenses every month. And they are usually always the same amount or close to it.
Periodic Expenses are expenses that you only pay periodically like every 3 months or so like property taxes, house/car insurance, etc. These are also always the same amount.
Variable expenses are expenses that you can control. Variable expenses are controlled by your behavior. These expenses can be altered to save you a great deal of money.
Variable expenses are made up of necessary expenses and discretionary expenses.
You have your necessary variable expenses like groceries, gas for your car, cell phone, etc. These are the expenses that are necessary for our every day lives.
Necessary expenses such as groceries can be controlled by what you shop for. You can cut down on certain items. Shop when there is a sale, or shop with coupons when you go grocery shopping.
Whereas Discretionary variable expenses are expenses like eating out, shopping for shoes, entertainment, vacation, etc. These expenses are not needed they are wanted by us.
There are ways right now that you can change. For example, eating out or having that coffee every day before work. This adds up greatly over time. Start making your coffee at home and make lunch to take to work.
Here are some other ways you can help save for your retirement now.
TIPS ON HOW TO SAVE FOR RETIREMENT
Saving for retirement is a must if you want to live comfortably on a reduced income. With that being said you need to also reduce your expenses. When you reduce your fixed expenses you are reducing your cost of living.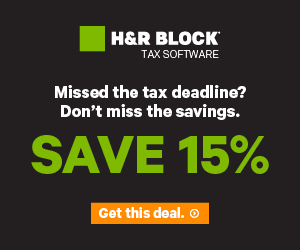 Insurance Company
Trying to find an insurance company with lower premium rates can have an incredible impact on your bottom line. I researched several different insurance companies and called to get quotes. You always have to try to get the best rate. There will always be better rates out there.
Cell Phones
With cell phones, you don't need the top of the line phone package. If you are empty nesters you don't have to pay for your kids' phones anymore. Your data usage will go down considerably, therefore your cell phone rates will go down considerably. This is a huge amount.
cable tv
You also don't need all the television networks on your cable package. Personally, I cut as much as I could when it came to television cable.
No one in our household really watches tv. Everyone has their own laptop. I might watch a few shows here and there when I have time. We changed our package yet again and they gave us certain networks that we don't even watch.
So, I went to just the basic cable service. It was a lot cheaper. You have to really pay attention to your bills. Read all the "fine print".
They will give you the highest package as they want you to think you are getting a great deal. No! So, look out for those kinds of savings.
---
All of these expenses can be lowered to save you money. From fixed expenses to variable expenses.
Creating an Emergency Fund
You also need to create an emergency fund for your future. You don't know how much longer you will want to work or if you can even continue to work.
My husband has his own business and works from home. We don't know how much longer he will be able to work. Or if he will want to.
This is the time in your life that you want to just enjoy life. We don't know how much longer we have to enjoy it.
By creating an emergency fund, you will have something to fall back on.  By opening up a special savings account and putting away a little money each week or bi-weekly will go a long way.  You should start now if you haven't already.  
Related Article: 7 Ways To Start Saving For Retirement – Today
When my son turned 19 and started working, he put away a little money into some stocks. He is starting really early. I would never have had the courage to do that at his age. Good for him. I am proud of him. Can you imagine how far this will take him when he retires?
When my children were born, we invested in their future and put away some money for their education into an RESP fund (Registered Education Savings Plan). It's a savings plan for your child's post-secondary education. Do you know how much that helps? You don't have to think about where the money will come from when it comes time for them to go to University.
---
THE GOLDEN YEARS
When you have analyzed the final balance and if it has come to a negative amount where the expenses outweigh your retirement income, it's time to make some changes and create some goals, now. You have to start cutting or scaling back on those variable expenses.
Now that you have prioritized your goals, you know what is waiting for you in the future. And how you will accomplish those goals.
As long as you start NOW, putting away some money, you will have a comfortable little nest egg for yourself. You will be guaranteed to live out your golden years comfortably.
---