This year has brought us a lot of changes. We are doing so many things differently this year. A lot of events and holidays have changed dramatically for us, unfortunately. We are all trying to hang in there.
---
This post contains affiliate links, which means that if you make a purchase through my links, the seller will pay me a small commission for it at no additional cost to you. I am grateful for your support of this site in this way, so thank you!
black friday – shopping extravaganza
The event that many of us have always looked forward to was Black Friday. It is the shopping extravaganza of the year that is the day that many of us finished our Christmas shopping. Now 2020 will see an increase in Black Friday online shopping.
Related Article: Black Friday 2020: What You Need To Know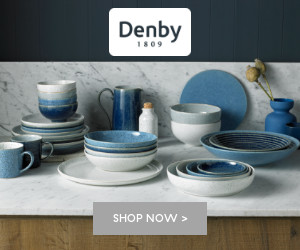 Covid-19 hit the world and news stations carried a nearly 24/7 play by play of how the virus played out. Images showing crowded hospitals appeared daily. Stories about families struggling through the health and the financial fallout from the pandemic were also daily happenings.
---
---
adapting to change
Most people knew someone who was sick with the virus, even if it hadn't touched their family. As a result of the way the virus shook the world, a lot of things are different now.
Stores and shoppers alike have learned how to adapt to the changes that Covid brought about in 2020.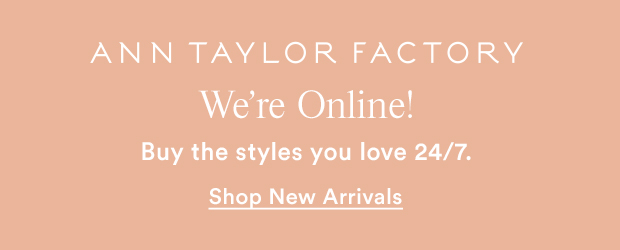 One of these changes is that online shopping has seen a drastic increase in volume. That increase will certainly spill over into holiday shopping specifically when it comes to Black Friday.
Several studies have shown that at the forefront of shoppers' minds is the fear of catching the virus. Because of that, many have chosen to implement strict safety protocols including only shopping from home.
in-store vs online shopping
Even if their favorite stores would be open for the sales event, most people polled have admitted they still won't shop in person. Because of that, many stores have seen a loss of in-store profits, but nearly a 50% increase in online shopping sales.

This is a boom that's brought about billions of dollars in profits across the board to various online retailers. Though certain protocols have helped, such as social distancing while shopping and curbside pickup, studies have shown that less than 10% of people will seek out stores to shop in person when it comes to Black Friday sales.
That's because they fear that even with all the limitations put in place, it's not enough protection against the virus. People are willing to change the item they seek to buy and get something different online rather than risk shopping in person for holiday sales.
Since the start of the pandemic, a big change in online shopping is that some people who only shopped online every now and then have become regular weekly shoppers.
This increase will continue on through Black Friday and will offer a lot of benefits to both shoppers and retailers.
For stores, seeing the shopping habits that go on through the Black Friday sales will help them create better sales experiences going forward. It will also give retailers the chance to turn new customers in ones that shop for online items in the future.
For shoppers, they'll be able to order gifts at discounted prices as well as order other items and holiday supplies they might need. Everything from electronics to household goods, to baking items to Christmas décor, will be on sale during Black Friday.
Shopping Strategies to Get the Best Deals
Retailers have had an uphill battle since the pandemic started. Many saw a sudden surge in sales as people stocked up or made significant changes to their home life and had to buy other supplies.
Other retailers saw sales dry up to the point they ended up out of business. Those that held on are still having a difficult time because the profits they've managed to make aren't covering the overhead.

Because of how businesses have been affected, you can expect that Black Friday this year is going to be filled with both great as well as not so great offers. Bigger retailers like Walmart and Amazon are going to be able to afford to offer steep savings.
Smaller businesses won't be able to offer this same option. Many people are turning to strictly online ordering for this shopping holiday. You might be pretty savvy with online shopping by now or you might be someone who's not really sure how you can get the best savings.
getting the best deals
There are some strategies that you can use to make sure you get the best deals. You'll want to make sure those you buy from are legit. Sometimes scammers will set up shop on larger retail platforms that allow third-party sales and the merchandise ends up not being as stated or damaged.
Check out every seller by their ratings, by customer feedback and by what they've sold prior to the sales event. Buying from brand new sellers may require extra caution. If you can't find anything about the store or seller you're thinking of buying from, just run a quick check for the site name and see if anything negative comes up.
Your first strategy is to make sure you have a little more money than you expect to spend because there will always be deals that are too good to leave on the table. You might as well take those while you can save money.
When the sales event hits, always target electronics and toys first. These are the two categories that sell out of stock the quickest. You'll want to pay close attention to things like game bundles with items like the Xbox, which has an upcoming release.
These are going to fly out of stock quickly. Also, watch out for the Nintendo Switch. Game consoles always make the top 5 most sold items on Black Friday. Pay attention to the sales on things like iPads and smartphones.
If you want something like that, shop that category as soon as the sale goes live. Apple products like the Apple Watch are one of the main contenders for selling out because when they go on sale, you can expect decent savings. You'll also want to watch items like tablets, doorbell cameras, virtual assistant devices, and home connection security measures.
Expect Big Sales on Black Friday
The most anticipated shopping day of the year has always been Black Friday. The deals throughout the stores as well as doorbusters are a way for shoppers to get nice stuff for often a fraction of the original price.
Many people save for months to be able to afford to get all their Christmas shopping done on this day. But in 2020, a lot of people have begun to wonder if this sales event is going to be banned because of the virus.
It's an understandable fear. It's not safe for stores to throw open the doors and pack the people in there. Shoppers need to stay at a distance in order for people to have the best chance of not catching Covid.
However, there's really no good way to make sure stores won't be overcrowded for in-person shopping. Mainly because when the doors open, there are always throngs of bargain hunters who will rush forward in an attempt to score the stuff they want.
Because of this, most stores have abandoned the idea of having retailers come to them for the Black Friday sale. Instead, they're opting to do the event mostly online. Like most people, stores have taken a direct hit due to the virus.
will Black Friday help the economy
The year 2020 has seen many department stores and smaller businesses have plummeting revenues. People have been staying at home, which means sales have been dismal.
Anything that wasn't essential to survival has remained on the shelves and stores have been unable to make the same kind of profits they saw in the years prior to 2020. As a result, many stores have limited hours and have laid-off workers.
Businesses are feeling that pinch and the loss of sales due to minimal shopping has taken a toll on profits. As a result of that, retailers are counting on Black Friday to help them recoup the loss of profit and bring them back to business prior to the pandemic.
With that in mind, stores are going to stage some of the biggest sales shoppers have ever seen. There will be huge discounts in every category that you want to shop in. From furniture to clothing to jewelry and more, you'll be able to shop for usually high priced items at bargain rates.
Because the stores are hoping to end the year in a good place financially, these sale items will be marked down longer than they normally have been for prior sales events. By leaving the items on sale a little longer, stores are hoping that more shoppers will have the opportunity to buy and help boost their profits.