(Above And Beyond The Gift of Flowers and Chocolates)
This post contains affiliate links, which means that if you make a purchase through my links, the seller will pay me a small commission for it at no additional cost to you. I am grateful for your support of this site in this way, so thank you!
Valentine's Day is more than just the gift of buying beautiful heartfelt cards, giving flowers and chocolates to the one you love. That's all fine and good. It should be more than just that. Although we should not wait until February 14th to show the one you love how much you love them, it is a day to go above and beyond.
Valentine's Day Gifts to consider
---
We should show that special person in our lives just how we feel about them every day. Valentine's Day is a special day to do something just a little extra. It is also not just a day for young love. It's a day for all couples to celebrate their love for each other – those that have been together for many years.
The big special day for couples
That big red special day is coming, and it is hopefully a day that brings so much love to one another. It should be time to bring couples closer together. Although, every day should be filled with happiness and love to share with your partner. But, it is just something about Valentine's Day that makes it even more special.
When Valentines Day comes around I feel a little more gitty and happy. I want to do something extra special with my husband. We buy each other cute little gifts. From the day we met, we have been giving each other cute little cuddly teddy bears or stuffed animals. That's our thing – teddy bears. Long story. Lol !!
---
cupid gifts
Along with the cute little gifts like the box of chocolates, flowers and teddy bears, I would like to celebrate the day in a special way. But often couples end up doing the same things every year. Or maybe you are a new couple just beginning your journey.

It doesn't even have to be monetary at all. There are a number of things to do without having to spend an enormous amount of money. Below you will notice, I have compiled a list of things you could do as a couple on Valentine's Day.
Valentine's Day – A Family Affair
When the kids were young, we would take them out with us to restaurants for birthday celebrations. Yes, we risked it. It wasn't always bad. But on occasion one of the kids would get antsy and start wandering around and the older one would supposedly look after the little one until it turned into a chase around the restaurant.

Let me tell you we have many stories of restaurant incidents (not drastic – just enough to be embarrassing to us). But it didn't keep us from going out.
One year on Valentine's Day, we decided to take the kids with us to a special fancy restaurant. We do everything together as a family. What could one dinner hurt right? You know what? It ended up being one of my favorite family dinners out to a restaurant to this day. We had so much fun. We talked and laughed and the kids didn't get up once. They acted like grownups.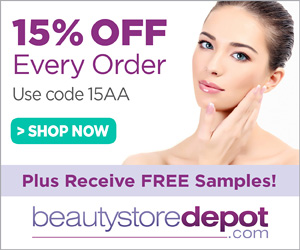 There was no spillage of any drinks, no running around. Just a great time had by all. So, if you dare, take your kids out for the evening. Celebrate Valentine's Day as a family. You will have super fun. I promise. You just have to talk to them and tell them that it's a special day to celebrate love.
If you are feeling stuck with ideas of what to do, I have compiled a list below to help you trigger some thoughts or perhaps you want to use one of mine:
How to spend valentine's day
1. Dinner out
If you typically go to a busy family-style restaurant with the family or one that is just down the street, maybe for Valentine's Day, you could change it up. Perhaps make reservations to a little bit of a fancier and quieter restaurant for the two of you. You will enjoy it. Trust me.
When we were rewarded with babysitters, we did go to a fancier restaurant and we loved being alone and feeling like grown-ups. It was so refreshing. But we still missed the kids. lol
2. Couples Massage
You don't have to have issues with your back or muscles and joints to try couples' massage. A massage is so relaxing. It just wipes away all the stress you encounter during the day. And it's a perfectly quiet time to spend with your spouse.
3. Couples Spa Weekend
This is similar to the previous one but here you literally go away for the weekend. Whether it is a few km into the city or a few hours away, wouldn't it be amazing to get away with your honey for just the weekend? Hotels have all kinds of spa packages for the day or the weekend.
4. Dinner and theatre/sports game
Give yourself this gift for you and your spouse. It will be fun whether a certain play that you both like is in your city or you have to travel a few hours out of town. Perhaps you both love sports. You could surprise the other with awesome game tickets. Then you go for diinner later.
5. Weekend getaway
For us living close to Toronto, we have gone to Niagara Falls (honeymoon capital of the world) Lol. We would spend the weekend checking out the sites and going to the casino. Woohoo. We played the slots a bit but after our $40 quota, we just walked around and watched people put down $100 bills. Yikes.
6. Boudoir Photography
Being a photographer, of course, I'm going to suggest this, right. LOL! This is very tastefully done. It doesn't even have to be lingerie. Just looking into the camera lens seducing will be the photography your partner will desire. And it is such a surprise for your partner. They will absolutely love it. So many people are doing it. Most women do it but some men are participating as well.
7. Cooking Class
Why not do something different this year and take a cooking class together. What fun would that be? Spending the night cooking together. No matter your cooking skill level, there is fun to be had in the kitchen.
8. Horse-Drawn carriage
It should be so romantic to take a horse-drawn carriage ride throughout the city in the evening. If you are in a cooler climate, add a warm blanket and some hot chocolate.
9. Couples Games
Just you and you're honey. Make dinner together. Play some risqué "love games" . . . strip poker . . . Lol !
10. Dinner at home
After you send everyone away (lol) surprise your spouse with dimmed lights, candlelit dinner, flowers, and champagne
11. Poetry
Write up a poem displaying how much you love your spouse and maybe decorate it like a card. Something home-made goes a long way to show your love how much you love them.
12. Ice Skating
Dust off your skates and enjoy the fresh air at your closest skating trail. It is so romantic under the star-filled night sky. If it's chilly, you will get to squeeze your honey a lot closer to you to keep warm. You can also bring hot chocolate in a thermos.
13. Bubblies
I'm not talking about the champagne kind but that could be had with this as well. I am talking about surprising your partner with candles, music, a new bath bomb and rose petals leading the way to the bathroom where you will be soaking in a tub waiting.
14. Engagement
Valentine's Day signifies love and what could be better than to propose to your partner on the most romantic day of the year?
---
What will you have planned for that special someone in your life for the big day – Valentine's Day? Do you have any ideas about how you want to surprise them? Did my list give you any ideas?
My gift to all of you lovers out there: I have created several keepsakes for you to print out on photo paper to either frame and hang on your wall or gift it to someone special.
Download by clicking here:
---